The IDELA team has an exciting project in the works – we're building a new data visualization platform!
The IDELA Network now holds the world's largest library of school readiness data. This new data platform is our effort to give the public unprecedented access to that store of early childhood development knowledge. Users will soon be able produce their own compelling visuals and gain greater insight into the data to inform their own learning and advocacy.
The new platform will be live this summer, and each month leading up to the launch we will use this announcements page to share new pictures and information about the platform. This month we're highlighting two platform features; user choice of data set and platform visual design.
Stay tuned for an invitation to the launch event this summer!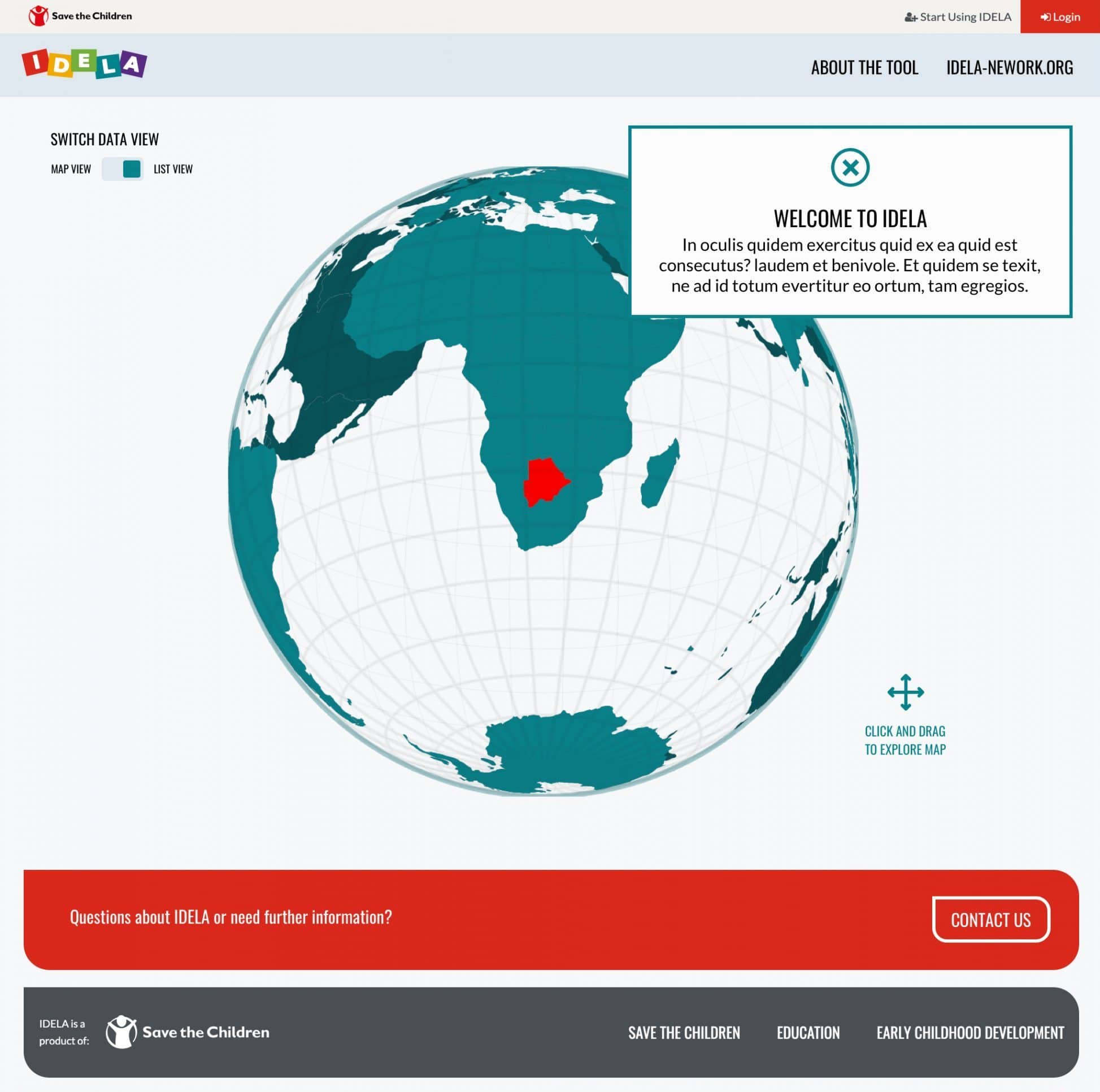 We have more than 100 IDELA data sets in our database. Choosing which one to examine can be overwhelming! The new platform will allow users to explore the globe and browse what they want to visualize. A second view, with numerous filters, will allow you to narrow your choice of data set by location, partner, sample size, year of collection and more.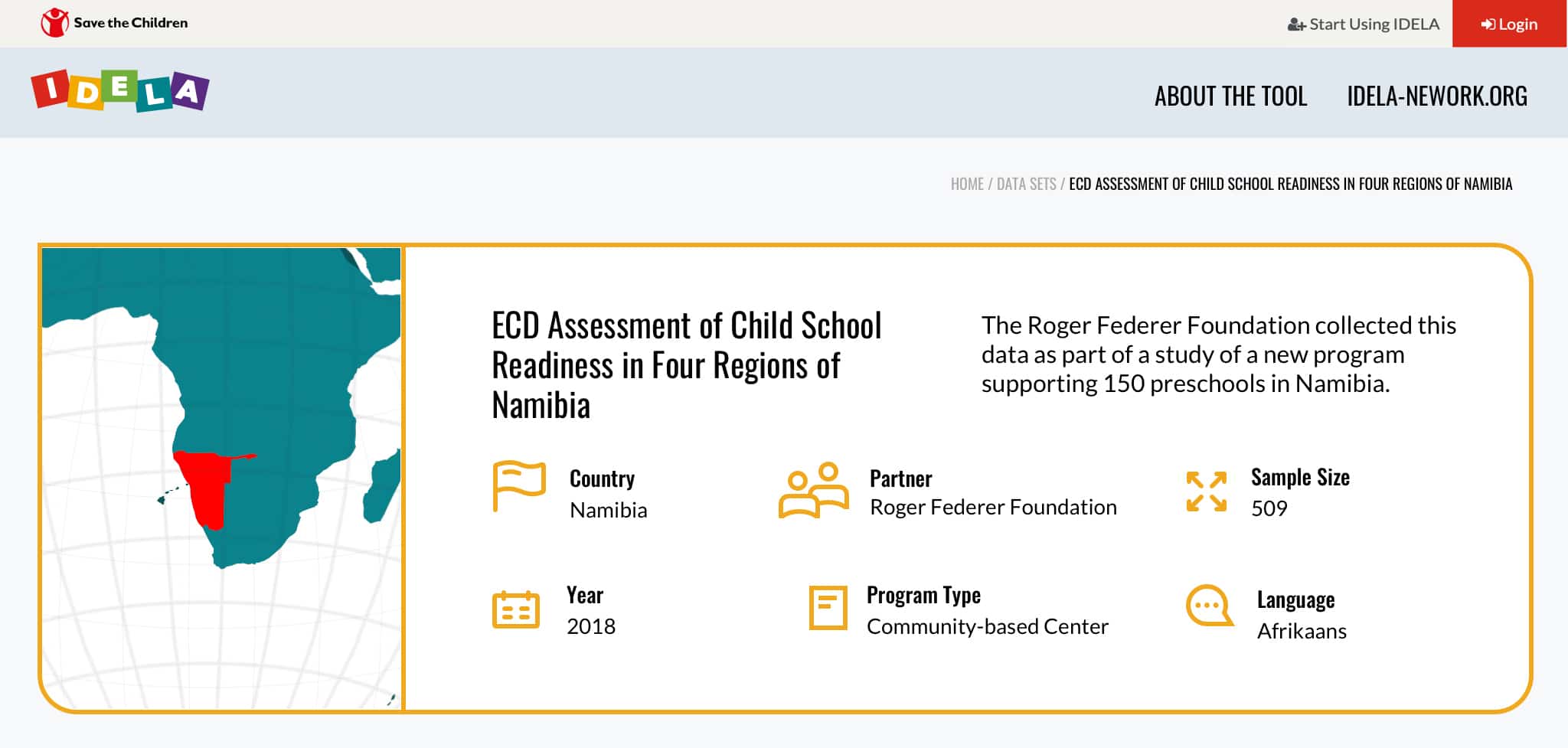 The brand and design for the platform is also set. If you're familiar with the main site, these colors and fonts should look familiar. We're adding new icons, layouts and borders to give the platform an updated, professional look, while still keeping the youthful feel for which IDELA is known.
We look forward to sharing another update with you in the coming weeks.