Indonesia
|
2017
|
Save the Children
This dataset includes data from 233 children in Belu Regency in Nusa Tenggara Timur Province of Indonesia. Data was collected at 41 ECCD centers and children were aged 3.5-5 years in March, 2017. The sample included 114 children in center-based programs supported by Save the Children and 119 children not enrolled in center-based programs. The data was collected as part of a baseline pilot of the Play for Learning method in rural areas in Indonesia.
IDELA Domains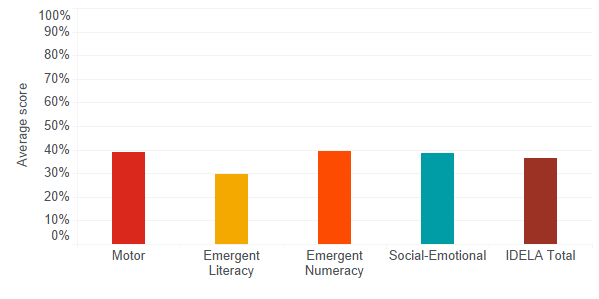 Average learning and development scores in IDELA domains
On average, children scored 37% correct on the IDELA assessment.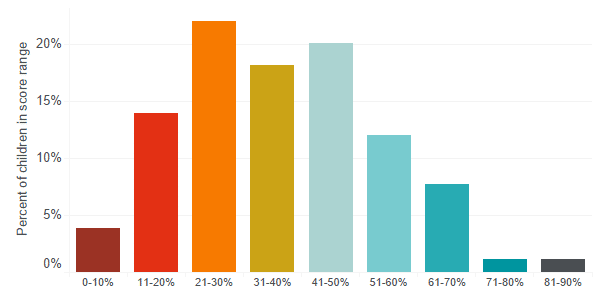 Distribution of Total IDELA scores
There was a large range of scores, but few children displayed a high level of early learning and development. The most common score range was 21-30% correct.