South Africa
|
2016
|
Save the Children
This dataset includes 58 children from Free State in South Africa. Children were 4.0 years old on average. These data were collected as part of a pilot study conducted by Save the Children South Africa.
IDELA Domains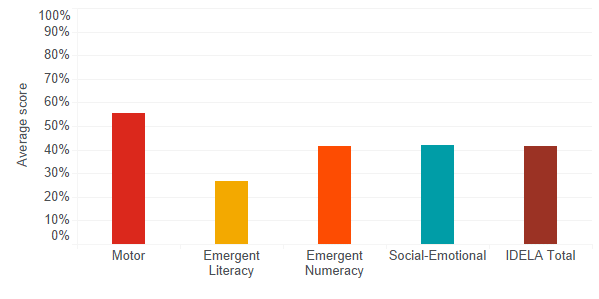 Average learning and development scores in IDELA domains
On average, children scored 42% correct on the IDELA assessment.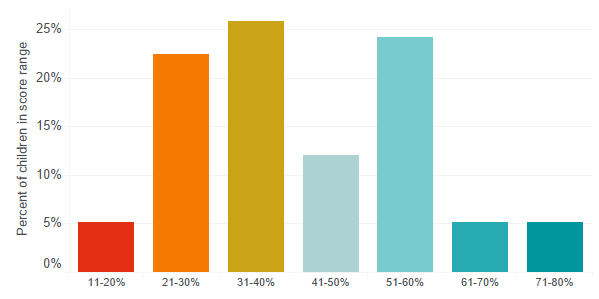 Distribution of Total IDELA scores
Children had a large range of learning and development skills, but the most common score was 31-40% correct.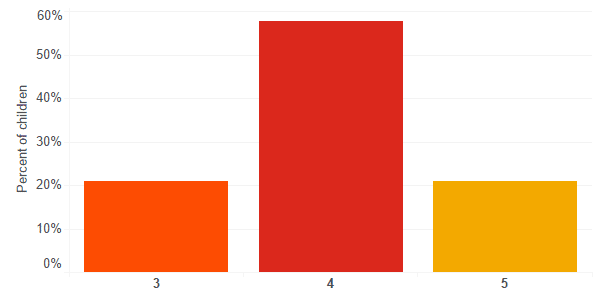 Distribution of children's ages
Most children in the sample were four years old.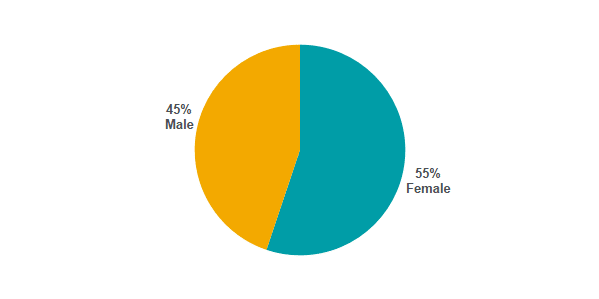 Distribution of children's gender
55% of children in the sample were female.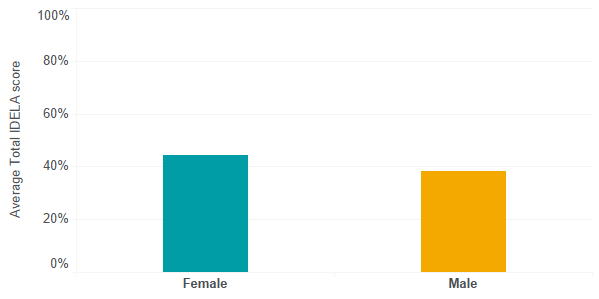 Average Total IDELA score by child's gender
On average, girls scored significantly higher than boys in total IDELA score.